Tuesday, February 11, 2014
Thanks for supporting me as an up-and-coming amateur artist, guys! It really motivates to see other people around you and some you don't even know stand up and support. Even a kind word or even a click is more than acceptable currency ;-D it's a humbling sentiment to be allowed to have ...
UlySA
P.S. I'm number 5 on the ReverbNation Electronica charts for Minneapolis, MN!
http://www.reverbnation.com/ulysa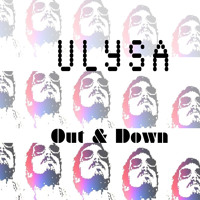 Sunday, February 9, 2014
"2x WINNER of the 'Dub/Chillout/Trip-hop/Ambient' Creative Commons "Best-of" Blog Awards"
CC - Creative Commons
"We really like your music. We are interested in more than just one song :) Greetings from Berlin, Germany. Moritz Köster & Nicolai Voigt -"
Moritz Köster & Nicolai Voigt - InEarMusic
"Hi UlySA. I really dig your songs O.G. like Capone and Dub Like This - I especially loved the slow skank-dub and horn samples on O.G. Like Capone :) . Great stuff!! I'm the founder of PROnoise.com, a website devoted to getting musicians more exposure and attention, and O.G. like Capone and Dub Like This have been selected to compete in our 'King of EDM' Contest. I truly enjoyed your music, and hope to hear from you soon! Keep up the great work. Best Wishes, Charles"
Charles - PROnoise
"Hi UlySA, I wanted to reach out and say thanks for supporting the scene and sharing the music. If you ever get to L.A. from Saint Paul, MN let us know, we'd love to meet you."
Michael - loopport.com
"Had a listen to your stuff, keep at it bud there's some nice production you've got going on! Rameses."
Rameses B - Soundcloud
"Got a very unique sound. Most times I'm impressed by [UlySA's] music!"
DRSOUNDCLOUD
"Twin Cities electronic outfit UlySA loves to showcase his versatility. He has released a convoy of new material lately via Soundcloud, drawing influences from everything from chill out to funk-infused electronic pop. Recently he released the dub influenced "O.G. Like Capone". The track rides a latin style horn and heavy sub bass and has a steady laid back drum pattern to lend to the track's dub feel. It's good to see this dude start dabbling in tracks with a darker vibe. Follow UlySA on Soundcloud and be on the lookout for more material from this up-and-comer."
Universal DJ